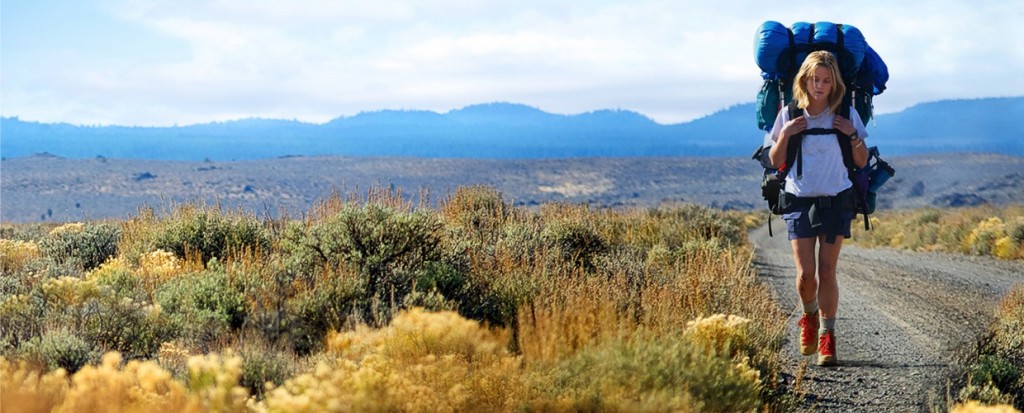 Tonight I watched a really beautiful film, Jean-Marc Vallée and Nick Hornby's adaptation of Cheryl Strayed's auto-biographical memoir Wild: From Lost to Found on the Pacific Crest Trail.
Wild is remarkable; Not only does the film feature some beautiful landscapes from across California and Oregon, but it manages to create a compelling and engaging drama from a fairly simple narrative: the story of one woman's journey on foot across America as she walks the Pacific Crest Trail.
I think the reason the film works so well is because it manages to reflect human nature both at large (through the weird and wonderful people she meets along the way and the experiences she has) as well as on the inside (by treating us to numerous flashbacks into Cheryl's past, allowing us to see the tragedies and joys of her unprivileged life that have brought her to this point).
Reese Witherspoon does an excellent job of conveying a damaged but strong and hopeful woman, and certainly deserves the Oscar nomination – but the writer and the director deserve the lion's share of the credit for bringing this meandering journey to the screen in a way that makes sense. Nick Hornby's touch is evident, he always seems to brings characters to life in a way that makes you appreciate the totality of their lives, not just the moments that we see. The internal thought vocalisations and well-timed flashbacks really help us understand Cheryl and where she has come from. And if this is typical of Vallée's work, it makes me want to watch Dallas Buyers' Club all the more.
Wild is a film that can't fail to move you. As Cheryl remembers the defining moments of her life it seems almost every aspect of human nature is given space for us to feel and ponder it – love, loss, missed opportunity, random chance, depression, hope, determination and family. The film made me think a lot about my own life, it made me sad for the bad things that have happened, and joyful for the good things in my life. As someone who has travelled a lot, I know that travelling is as much about the journey you make through your thoughts and memories as it is about the experiences you have on the outside, and the film manages to do justice to both aspects equally.
But I think what is most impressive about this film is this: That it can bring the viewer a degree of the self-reflection Cheryl Strayed experienced on her journey, that for a couple of hours it takes you on your own little journey through the wilderness.
Thoroughly recommended, the best film of the year so far, and very deserving of Oscar nominations and more.
My rating: 8/10
Trailer: https://www.youtube.com/watch?v=tn2-GSqPyl0
IMDB: http://www.imdb.com/title/tt2305051/
Read More