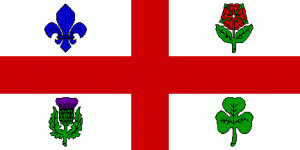 My strange start to 2012 has given me plenty of perspective on my life, as well as helping me to learn what's important in my life, it's also helping me to figure out what things I value. Which brings me to this, ten things I miss about Montreal, in descending order of importance:
Movie night and all my movie night friends
The Writers' Bloc writers group where i get my fortnightly writer's kick.
Working face to face with my coworkers
Read More
Well, here we are two weeks into 2012. 2012! A date that sounds so incredibly futuristic I am surprised I am not writing this by talking to my computer or travelling to work in an electric self-driving car. Although of course these things are almost possible now.
Anyway, as one of my New Year's resolutions, I am going to try once again to do a series of regular informal journal-type posts every couple of weeks. This time, not so much about relationships, more just about my life as I try and figure out a new direction. 2012 will be a year of triangulation I think, as I adjust my heading and set course towards a new future, whatever that might be.
It's been an odd start to the year. My 2012 Canadian work visa, applied for in early November, has not yet been issued by Quebec, and so having returned to the UK for Christmas, I am now unable to return to Canada. I expect it to be processed and to get back to Montreal some time before the end of January, but in the meantime, I have had to build myself a sort of temporary life here in the UK for a few (who knows how many) weeks.
Read More